Silverplate KING FRANCIS Footed Meat Tray Platter STAMPED Reed And Barton 1674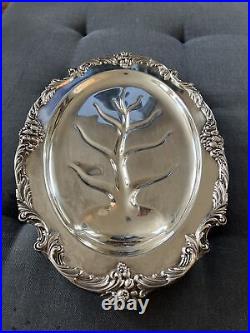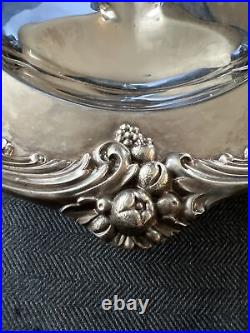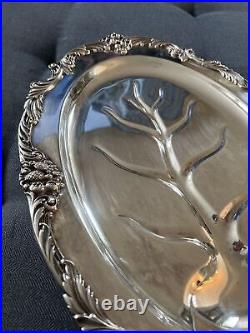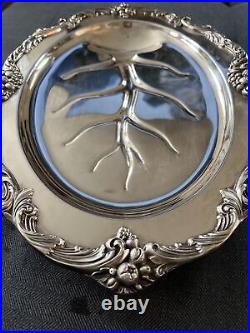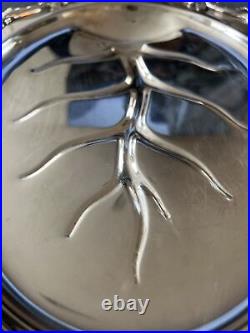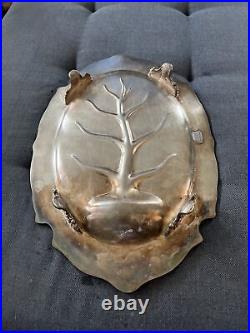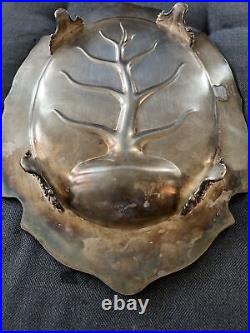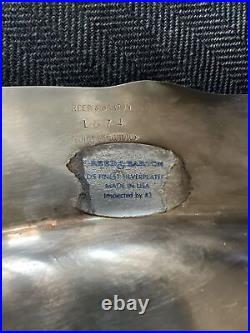 This beautiful silverplate meat tray platter is a stunning addition to any collection. Made by Reed & Barton and stamped with the number 1674, this piece features the elegant King Francis pattern, a classic Victorian style that is sure to impress. Its composition is silverplate, making it a high-quality item that is perfect for serving meat or other dishes at any formal occasion. The tray is in excellent condition and has been well-maintained over the years. Its intricate design and stunning craftsmanship make it a valuable piece for any antique or silver collector. Whether you're using it to serve guests or simply displaying it in your home, this tray is sure to be a conversation starter. Absolutely gorgeous piece, some tarnish and needs a polish but no major scratches or damage, the feet are firmly attached. 19″ L x 13″ W x 2 T, classic piece.


Similar Posts

Silverplate Marks Versus Sterling Silver Flatware Marks Basics Identification
...